Thank you to everyone who took part in the recent club survey. We are pleased to advise the results are positive across all areas of the Club. There is some actionable feedback that we can take onboard to ensure the survey process is valuable.
The increase in people visiting the clubhouse reflects the increase in members and it is nice to read the commentary around the atmosphere.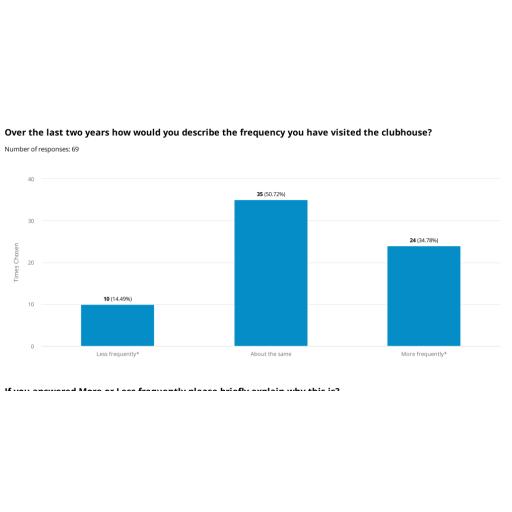 The ongoing cost of living challenges have also put pressure on the club's costs but the management committee will work hard to maintain the current levels of satisfaction in the value of membership fees.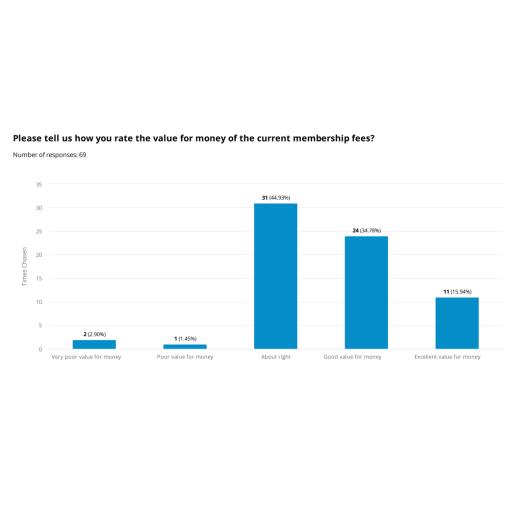 2023 is shaping up to be a very busy year at OGCC so we are continuously working to improve the communications. These results are a big improvement on the previous survey but with an increasing number of social media channels we will commit to working to ensure you have all the information you need.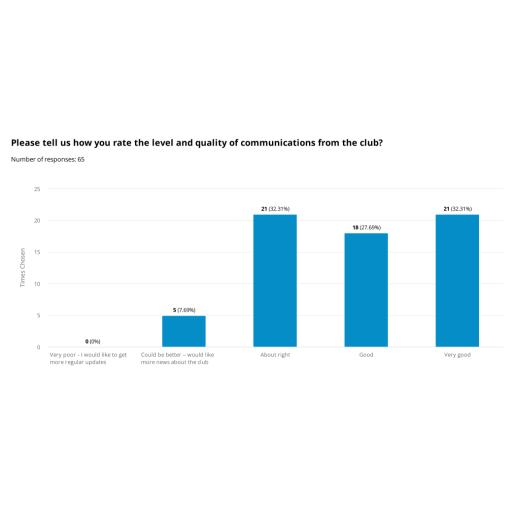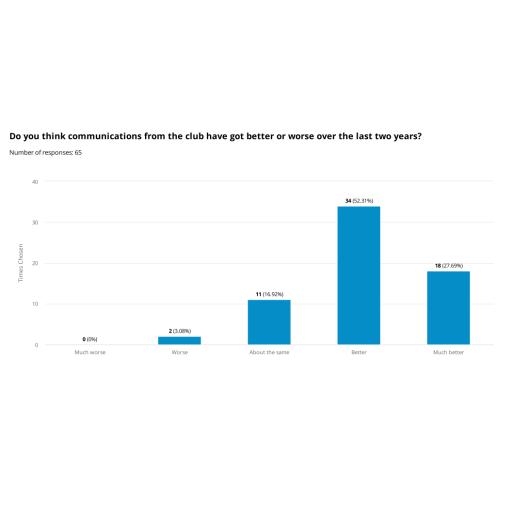 On to cricket and we only had one response indicating they do not have sufficient opportunities to play league and friendly cricket. The 33 N/A are social members.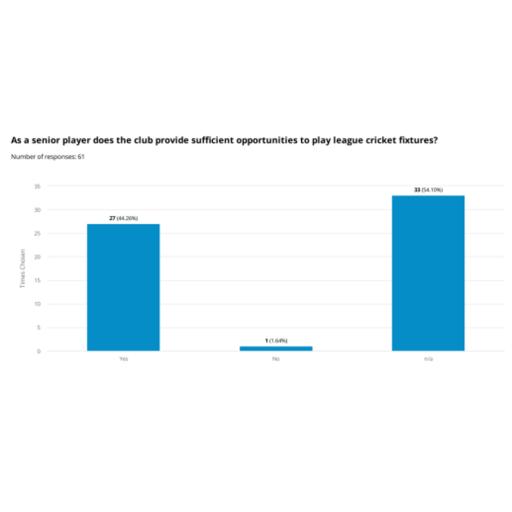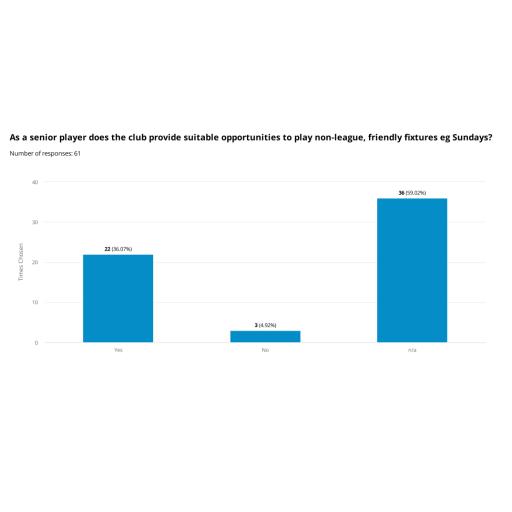 This is also similar for parent's views of their children's playing opportunities.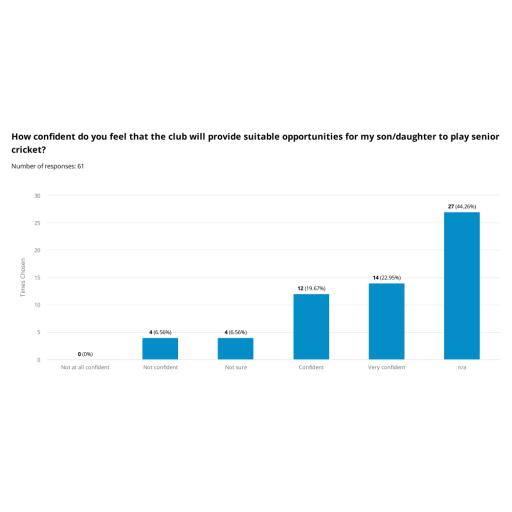 Satisfaction with Levels of Coaching is really positive and we are always eager to remind members that our coaches are volunteers. The club works to ensure all are qualified to a level they desire with funded training and certification. Please get in touch if you are interested in getting involved.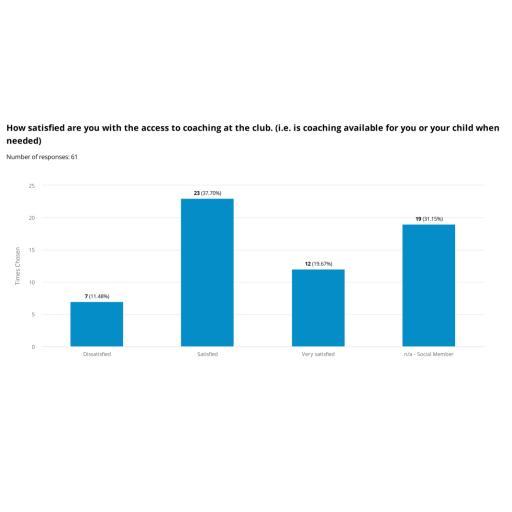 Inclusivity is an area where a higher percentage of our members are keen to see improvement. The commentary in this area indicates that some have concerns on the opportunities for privately educated children and state school educated children.
The Management Committee having given this much consideration believe opportunities at OGCC are equal but are working with local state schools to offer cricket training camps. It is early stages but we aim to make this an ongoing partnership.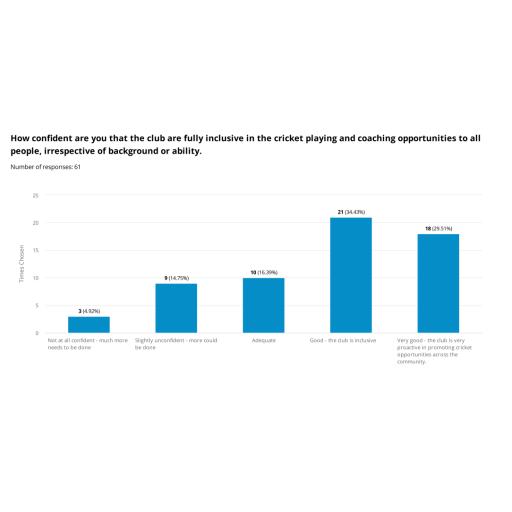 The bar team are the first face many of us see upon arriving at the club so it is encouraging to see how highly they are valued by our members.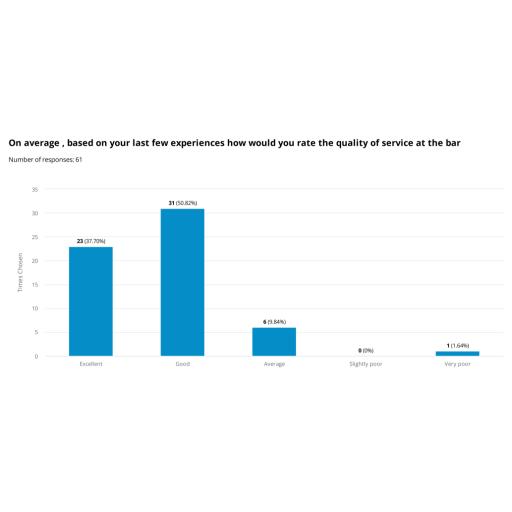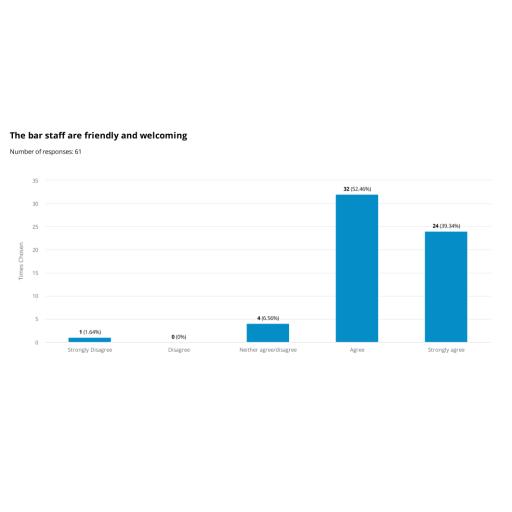 Finally the facilities are something we are continuously working to improve to give members more value. In a year where we are working to purchase the larger of area of our ground, install solar panels and the cost of living challenges, fundraising will be vital this year to continue to invest in things like the pitches, outfield, nets and car park.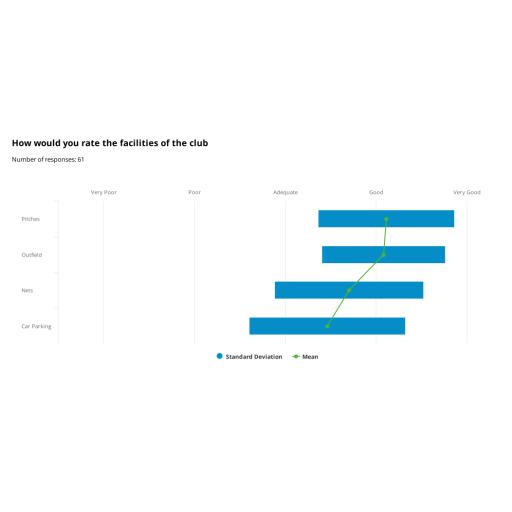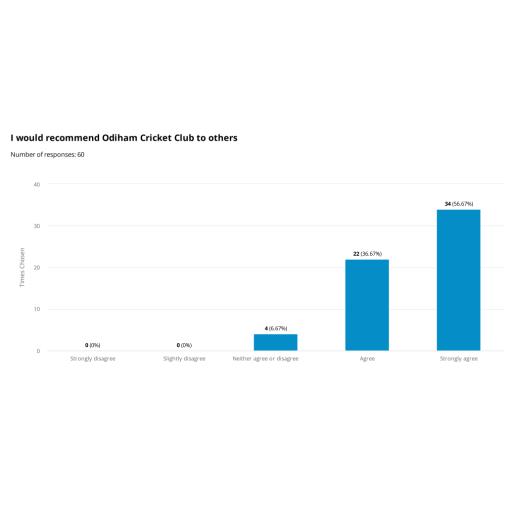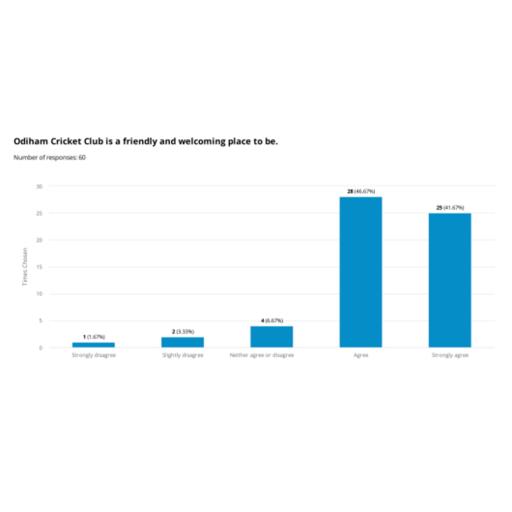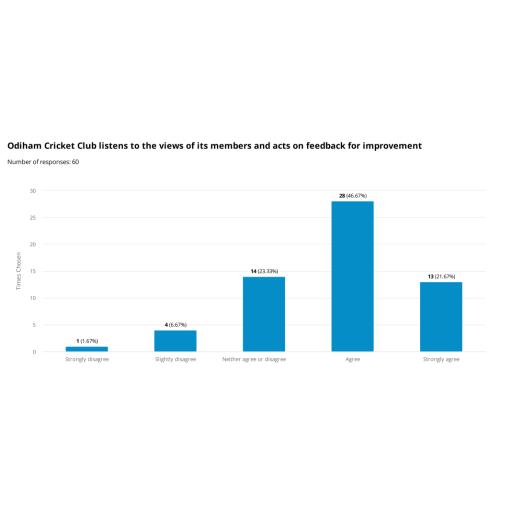 We do not want to use the results as a nice back patting exercise. The results are very positive and reflect the hard work many people put in to the club. However, the committee will work on areas we can improve and is always open to feedback.